Here are a couple of small rumors for you to get your adamantium claws into,
Rhino Buggies
According to the Rhino Buggies build journal, Fox have purchased one of their extreme terrain vehicles for the Wolverine movie. It'll look a little like this, but obviously customised,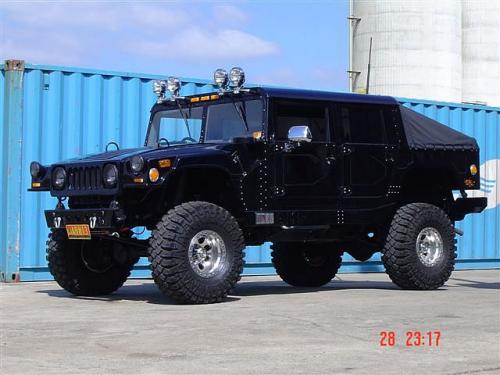 Christian Clark
Christian Clark has accidentally revealed to the Adelaide Advertiser that he has been cast for the X-men Origins feature, although he did not reveal which character he shall play:
Clark is momentarily caught off-guard when I ask about Wolverine, and inadvertently confirms his involvement, before realising the gag order in his contract prevents him from doing so or talking about it any further. But one thing is certain – Clark has a big future planned.
Once again their has been some speculation about the Stryker role, but it is currently unfounded.